Podcasting is a thing right now.
Many people are more interested every day to create a podcast, with a single objective in mind: as a new way to connect customers, friends, clients, or a whole community to a particular topic or interest.
I have to admit: I'm Podcast Addict. The first thing I do when I wake up of the bed is to make push-ups (a recommendation of one of these podcasts), hearing the lasts episodes of my favorite podcasts.
Yes, I know, I'm crazy right. My girlfriend says me the same thing every day when I let the bed in the morning, but she has seen that this little change in my morning routine has made profound changes on me: I wake up earlier, I wake up happier and ready to put my brain to work in a better way.
The same happens when I'm going to sleep: the last thing I'm always doing right now is to open Stitcher (the app I'm using for it) and to listen to the last episode.
I will divide this posts in two sections. In the first section, I will put my favorite podcasts for Business Owners, Wanna-entrepreneurs and Entrepreneurs, and in the second section, you will find my podcasts 💎 about Intelligent Investing.
Note: BTW, if you are looking for an amazing Podcasts hosting platform, you should take a look TransistorFM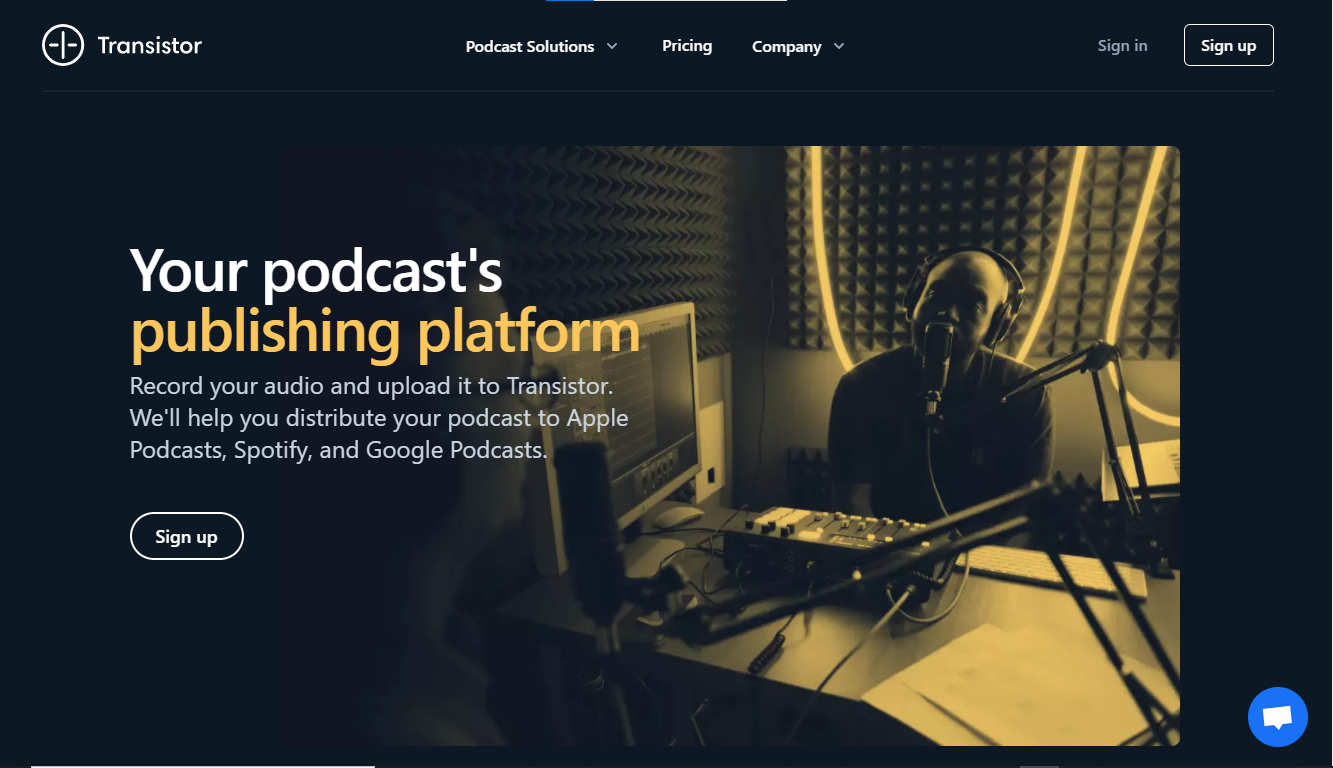 For Business Owners, Wanna-entrepreneurs and Entrepreneurs
As a new business owner and co-founder, I´m always looking for great advice from real entrepreneurs which have navigated for this hard and challenging journey.
One of my mentors, which is a successful entrepreneur too:
"You have to find people that have been in this journey.Talk to them, ask them questions. It doesn´t matter if your question is a stupid or smart one; the key is: DON´T BE AFRAID TO ASK IT.
Take a seat and hear from them. Then, take the highlights and apply them to your business, take action and evaluate the results.
Then, help others. That´s your way to contribute to make the world a better place."

That´s why I created Capital Latino: to help to every Hispanic to become in Intelligent Investors. That´s the main goal of Capital Latino, and it´s my goal too.
Part of the principles to become in an Intelligent Investor are Education & Hard work. Benjamin Graham in his classic "The Intelligent Investor" made a lot of emphasis on this:
One of the keys of Intelligent Investing is Constant Learning. You have to find new ways to educate yourself
So, as a new or experienced business owner, you have to find new ways to improve your company, you have to find new ways to make more sales, you have to study and practice to become even better in key topics like Hiring, Marketing, Sales an many more.
I did that (I´m still learning a long the way), and I began to find the best resources for wanna-entrepreneurs and real entrepreneurs. After hours and hours in front of the screen searching in Google, reading whitepapers, books; watching videos and listening a lot of episodes, I found out that these podcasts were my favorite 💎 about Business bootstrapping, Scaling, Finding new business ideas, Marketing and many more things.
Here´s the completed list.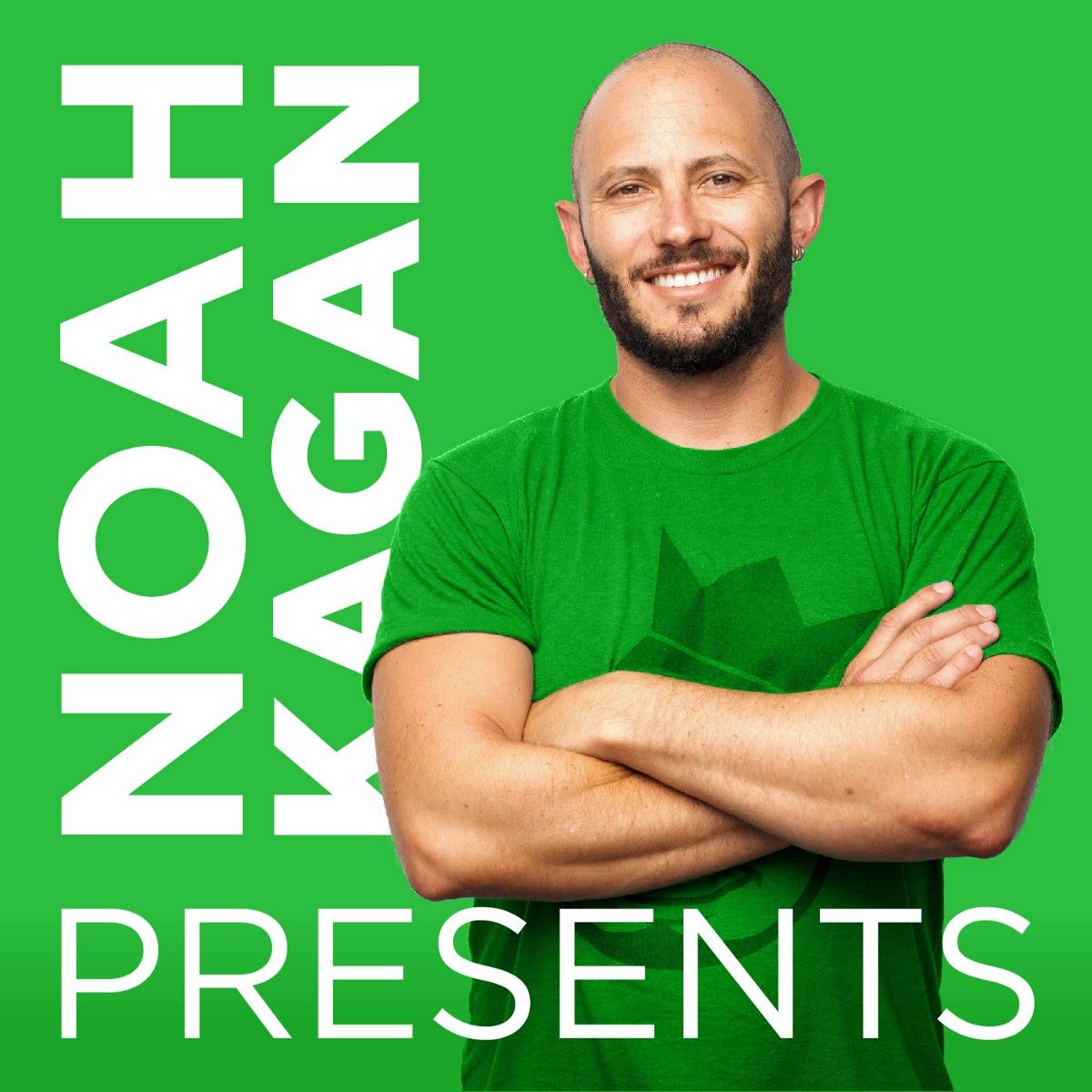 If you don´t know the work of Noah Kagan, you should read his blog called OkDork.com, and you will find he was Facebook´s employee # 30 (Yes, the 30th one), and he was fired losing 170 Million in the process. But the story does not there.
Then, Noah became in Mint´s employee # 4 and then he quit. How much did he lose in the process? $1.7 Million. 
For the average person, these two episodes could had resulted in a devastating event, but Noah is not an average guy. He embraced his failures, and he built 8 figures businesses.
And now, he wanted to expand his reach beyond his blog, and worked hard to help to every wanna-entrepreneur, entrepreneur, o simply a person who want to build a business out there. That´s why he created this new podcast, where he made incredible interviews to real entrepreneurs about their origins, how they created their respective businesses, and how they recovered from failures and kept going.
If you are a business owner, this podcast is perfect you.
If you don´t know which episode to start, I let you my favorite list here:
From $100,000 of Debt to Co-Founding an 8-Figure Business with Chad Boyda, CTO at Sumo.com
14 Business Lessons from America's Greatest Sales and Marketing Executive, which is a review of The Ultimate Sales Machine book, by Chet Holmes
SEO Case Study With Brian Dean. This is the guy behind Backlinko.com the blog with the best resources about SEO. Period
Jason Fried — Robots, watches and not sweating Jason Fried is the CEO and co-founder of Basecamp, one of the my favorite companies out there. Why? Because it was bootstrapped and profitable since year one, and until these days, they serve million of customers with just 53 people. This story of profits over growth made think in the strategy behind Capital Latino, and to think about how to generate money since day one. My co-founder and I are working on the numbers this week to figure out
The journey of creating a physical product [case study] with Dustin Lien, founder of Fit Fly Shaker This episode helped me to understand the ins and outs of creating a physical product and a build an e-commerce with it. We are exploring this idea for Capital Latino too
Where do you can find the episodes? 👇👇👇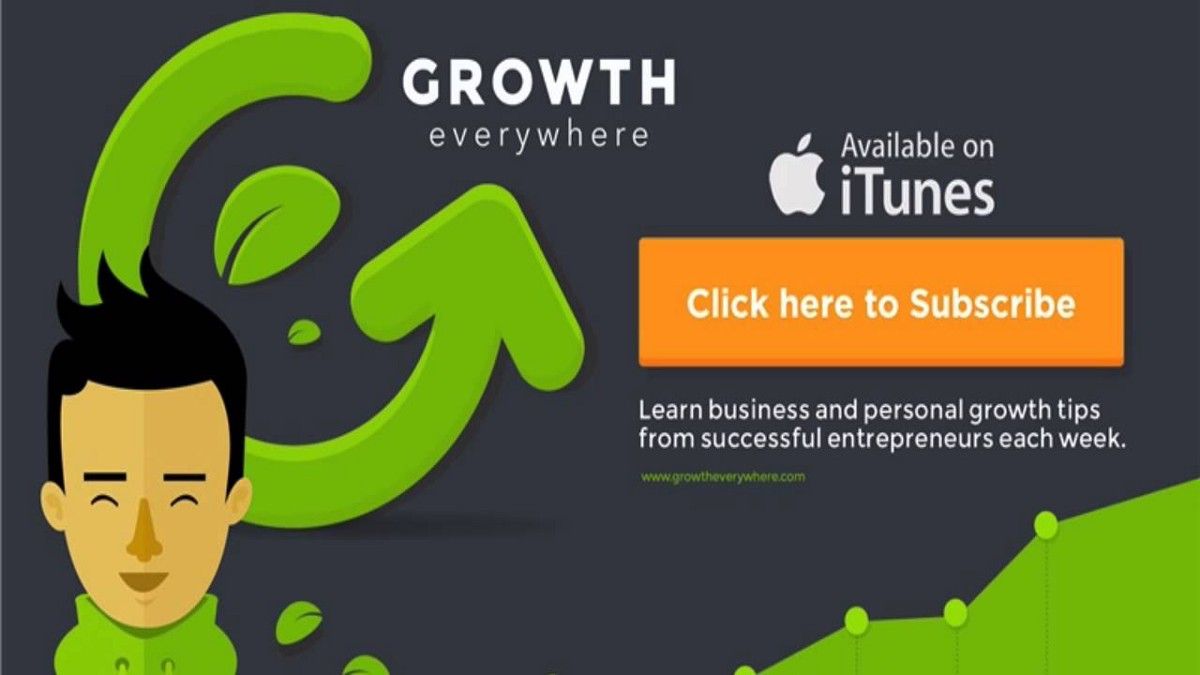 There are so many podcasts out there, but this one is a gem. Eric has made an outstanding work making full-packs interviews with seasoned entrepreneurs, Internet marketers and many other people. The show has right now 208 episodes, and believe me when I say this: Every episode is a jewel of information, so I encourage to hear them all.
But, if you don´t have the time to do that right now, you can filter the episodes in the main site for topics: SEO, Hiring, Sales, Management, and Productivity, or simply you can start with the Top 10 Interviews: where you can find to Neil Patel, Andy Johns, Jason M. Lemkin, Mark Organ, Brian Dean, Steve Chou and Ryan Carson. Seriously, you have to listen all these interviews, specially the conversation with Steve Chou.
If I have to give you my favorite list here, it could be a little hard because there are more than 200 episodes, but I will try to give you my Top 6 (not counting the top ten from Eric, except for the Steve´s):
So, my good friend, if you are a #PodcastAddict like me, you must listen this one. Where to find it?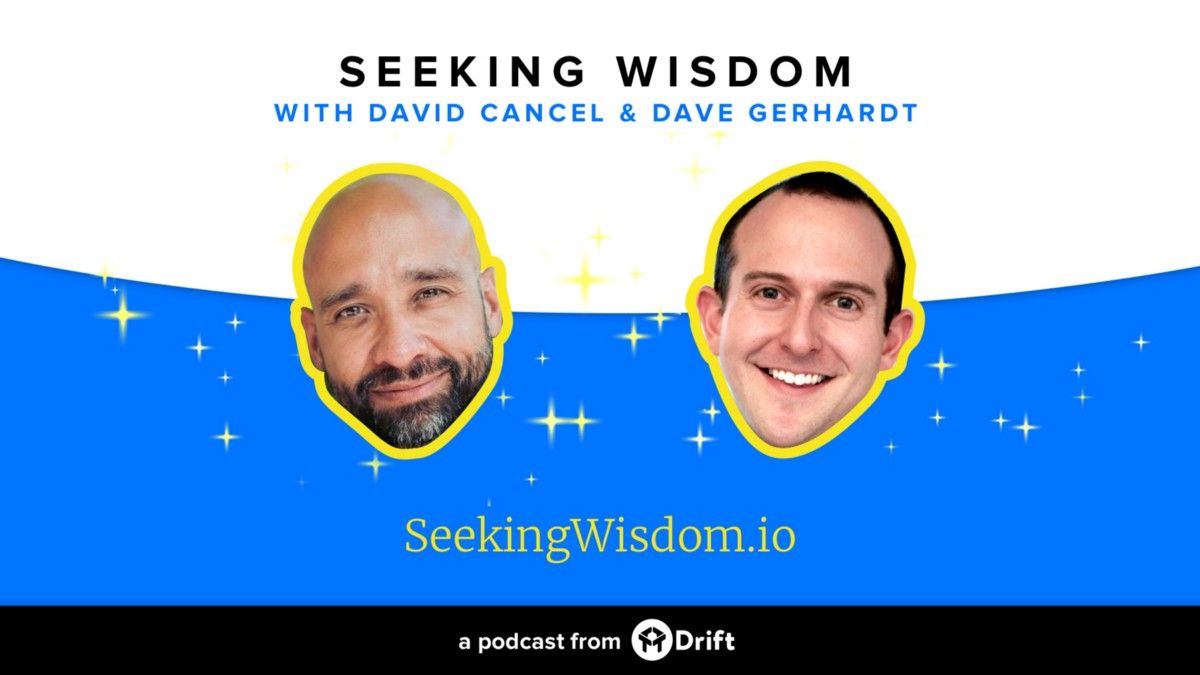 I have followed these guys for a long time since the Drift brand had two TT) and I love everything they are achieving with Drift.
Now, they are doing the same with this podcast, giving all the secrets behind the company, and touching a lot of topics: Hiring, Sales, marketing, fitness, mental health, leadership; everything. So, if you are starting right now (like me), this podcast will give a real perspective about how to start and scale your business operations.
Every episode has an incredible pack of insights, but if I have to choose, my favorite episodes are:
Where to find this podcast?
And if you are thinking to start a podcast, you can read here what they have learned with Seeking Wisdom:
https://www.slideshare.net/DrifttHQ/15-lessons-from-the-seeking-wisdom-podcast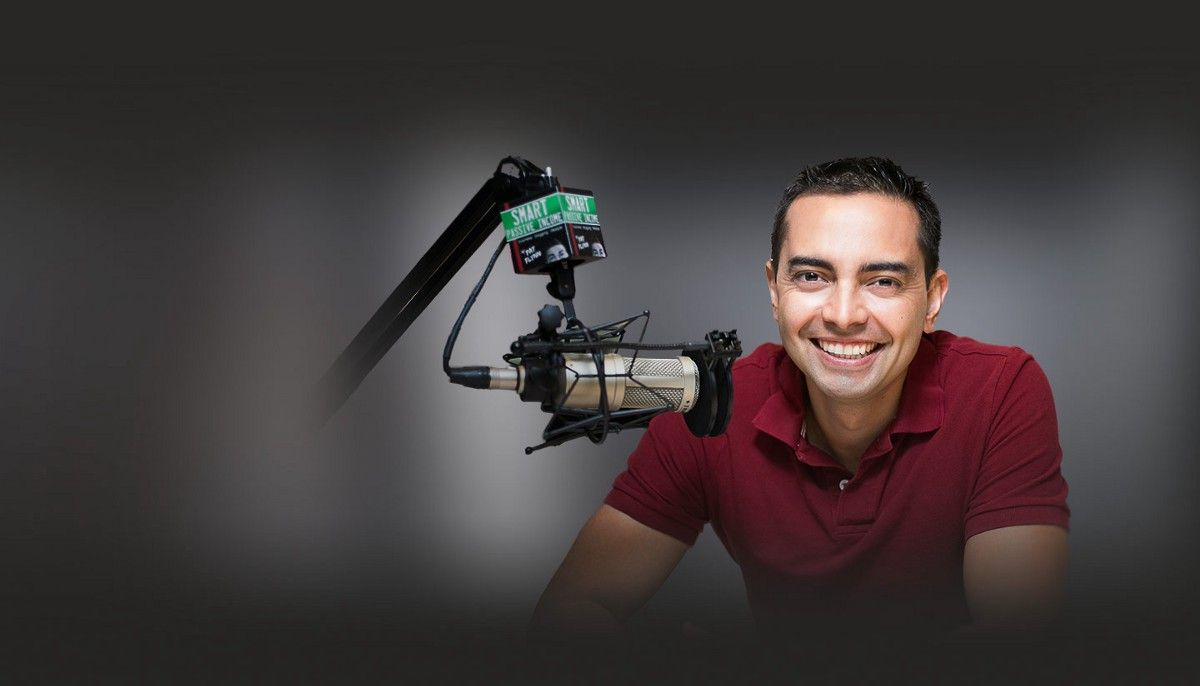 I arrived late to this podcast, but that fact didn´t stop me to download a lot of episodes to my mobile phone and to my laptop as .mp3 to catch up with Pat and his guests.
You should be wondering why, right?
Because it´s f…..ng good my friend. Period.
If you don´t who is Pat Flynn, please, I can give just 5 mins to see who is, but if you don´t want to leave the article, I can give you a short description:
Pat Flynn is an expert in online business, entrepreneurship and blogging
In every episode, Pat interviews to real entrepreneurs out there about how they started, her/his fears and how they fought them, and how they became in experts in the field touched in the episode.
Like I said: I have not listened a lot of episodes but until this date, my favorite shows are:
Where to find the podcast?

This is a brand new podcast hosted by Reid Hoffman, co-founder of LinkedIn and a partner at Greylock Ventures. Already there are just 5 episodes, so you can listen in a whole afternoon.
You should wondering why you have to listen this, right? Because although the interviewer is just one person, Reid and the whole team at WaitWhat has created an unique format for this show.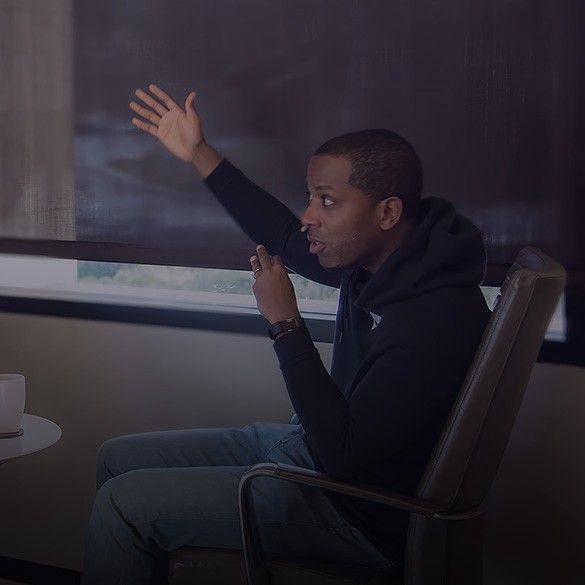 For example, in the "Beauty of a Bad Idea" with tristan walker, CEO and co-founder of Walker and Co., you can listen the complete conversation between both, but in several of the shows, you can hear too some cameo appearances with seasoned entrepreneurs, VCs, and many others to give their respective insights about the main issue discussed in the episode:
Episode # 3: The Beauty of a Bad Idea with Tristan Walker
Reid's theory:
 If you're hearing a chorus of "No's" it may actually be a good sign… Google, Facebook, LinkedIn, Airbnb — they all sounded crazy before they scaled spectacularly. So don't be discouraged by rejection. Instead, learn to hear the nuance between the different kinds of "no."app.stitcher.com
In this particular episode, you can hear cameo appearances from Kathryn Minshew (The Muse), Josh Kopelman (First Round Capital) and Kara Goldin (Hint).
This is one of the things I love of this podcast: this specific format for the show; and of course, another reason to love it is the caliber of the people in the show: Brian Chesky (Airbnb´s CEO and co-founder), Mark Zuckerberg (CEO and co-founder at Facebook), Sheryl Sandberg (COO at Facebook), Eric Schmidt (Executive Chairman of Alphabet), Mariam Naficy (Founder & CEO of Minted) and many more.
So, if you want to hear from business leaders how they helped to scale their respective organizations to million of users, give a chance to Reid and the crew of WaitWhat. They have created an amazing show.
You can find the podcast in its official website, iTunes, Stitcher and Google Play Music.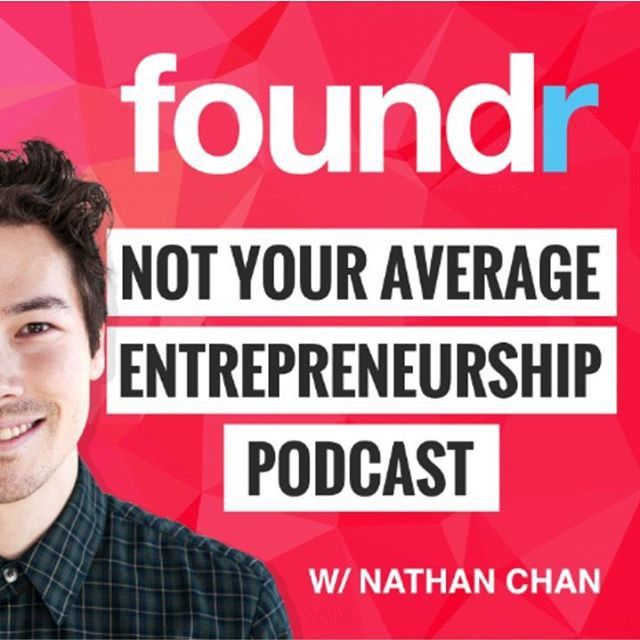 The title of this podcast is brilliant. Why? Because it´s true. This show have nothing of an average show, but it has incredible interviews with world-class entrepreneurs like Richard Branson, Tony Robbins, Guy Kawasaki, Robert Herjavec and many more.
Every episode of this show is amazing, but I will give my personal recommendations:
Where to find the show?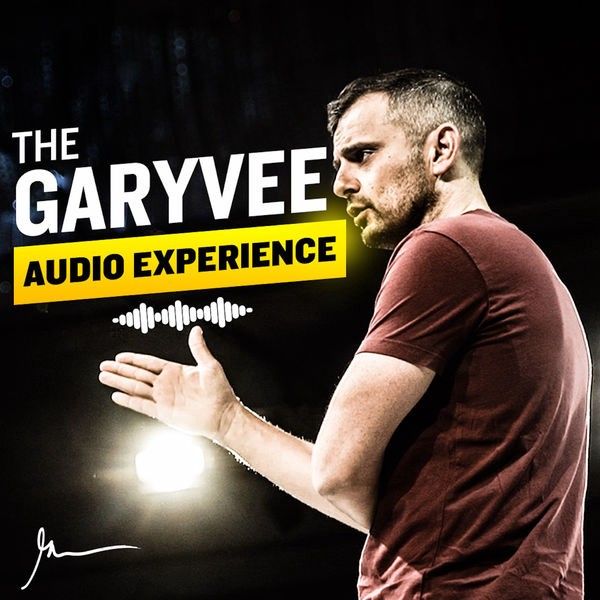 The energy that Gary has is infectious, and you can feel it in first hand when you listen his podcast. So, Do you want a better way to learn about entrepreneurship, social media, marketing with a guy who demands action and results? You have found your place with Gary´s show.
Where to find the podcast?
This podcast is very fresh. At the moment of this post, there are only 3 episodes, so you should be wondering why I´m recommending this podcast, right? It´s simple: just see this:

Mitchell is a serial entrepreneur, who has built massive businesses, so I think he has a lot to offer for prospective and entrepreneurs. Give him and try and you will enjoy the show.
For Intelligent Investors
Benjamin Graham on his classic "The Intelligent Investor: The Definitive Book on Value Investing" wrote that one of the key characteristics of an intelligent investor is that he/she has to embrace its own education.
Warren Buffet has said this a lot of times:
"Keep learning every day."
So, I think a very good way to do it is to learn from experts in the investment field, how they invest, how they make deals and how they evaluate technologies, people, teams and more.
So, I want to become in an intelligent investor too, and that´s one of the main goals why I started Capital Latino too. I´m always looking for new resources, videos, books to keep learning every day the ins and outs of investing.
In my constant research, I found these compact but amazing list of the podcasts I think it could help you to become in a more intelligent investor.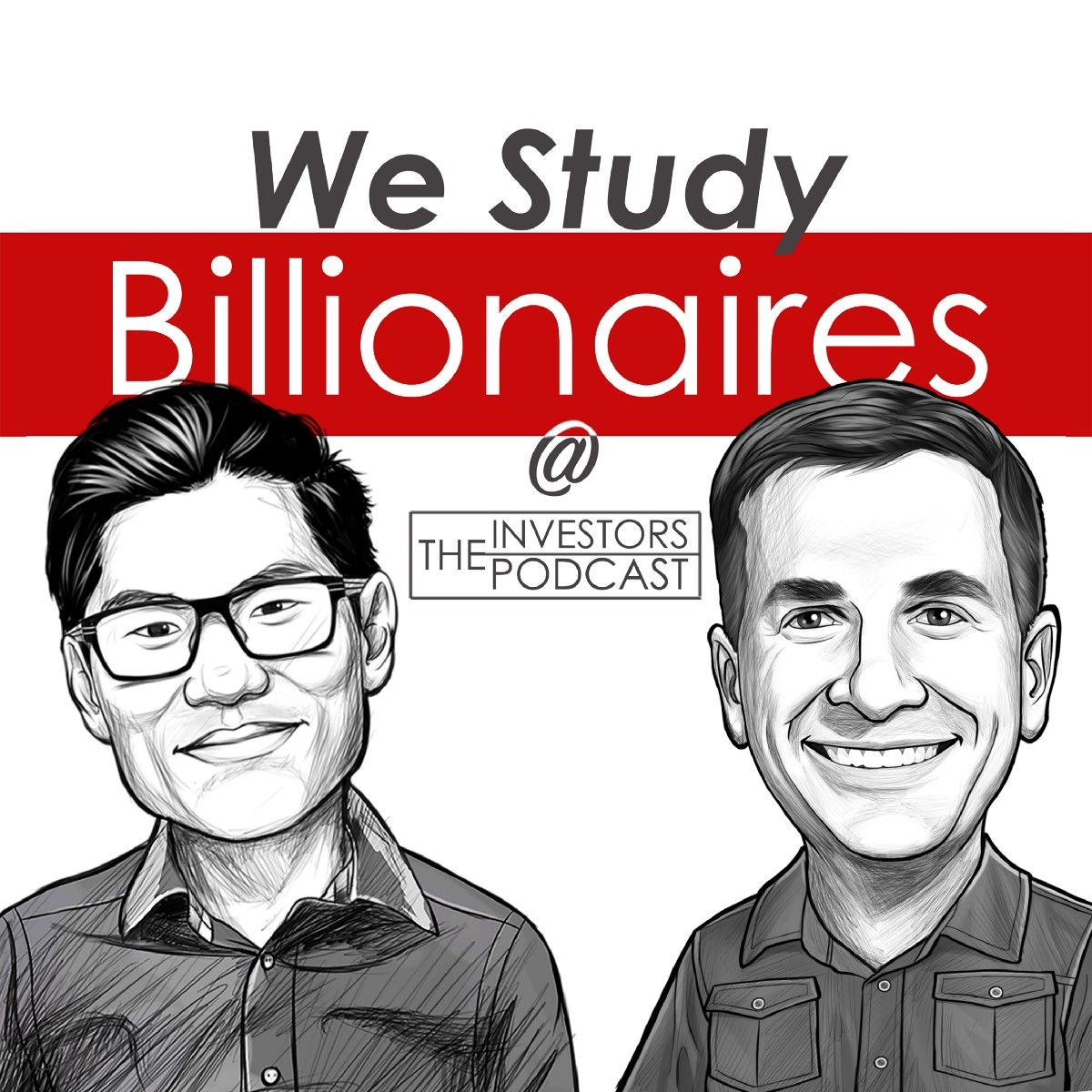 If you want to become in an intelligent investor, you have to listen carefully this podcast. Preston and Stig have made a remarkable work with this show, giving to us the change to navigate the minds of billionaires.
Every episode has an incredible pack of useful insights about value investing and more, but you will find even more gems there.
¿An example?
In one of the last episodes, Preston and Stig was discussing the Q&A session made by Warren Buffet and Charlie Munger, in the last Berkshire Hathaway Shareholder's meeting. In one of the two parts of the episode (I won´t tell you which part, you have to discover it for yourself), Warren said something incredible:
If I have to regret about a passed investment recently, I have to mention one company: Alphabet´s Google (GOOG/GOOGL)
Yes, you read that. Warren Buffer in the meeting said that he let pass the Google´s investment, and he regret about it. If you are in the tech world, I don´t have to explain you why; but if you are not a tech person, I will give you a hint:
Google went public in 2004 with a price of 85$ per share. Imagine that Berkshire Hathaway had invested just $1 Billion in that IPO, the gain would be outstanding:
1,000,000,000 / 85 = 11,764,706 shares x 1931,02
I used the Google´s calculator to make the math: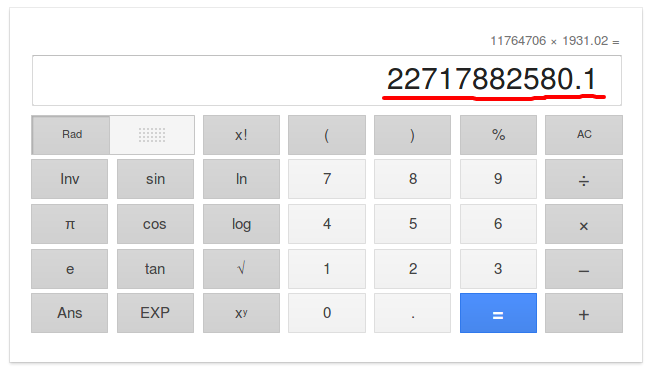 Insane right?
This powerful story and many more, are the stories you will hear in the TPI´s podcast.
If you ask me about my favorite episodes, I let you my personal list here:
Where to find the show?
"Better Off" with Jill Schlesinger, CFP® (Betterment)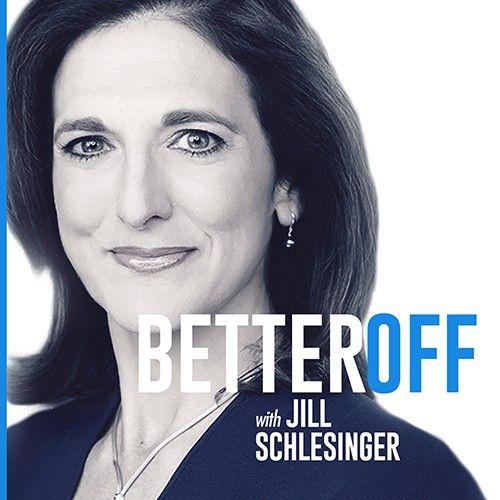 This show is one of my favorite podcasts out there. Why? Because it´s amazing.
First, Betterment made an incredible work picking her host. Jill has an amazing personality: she is fun, she is engaging, so she tries to discuss financial problems and issues in a gracious way that you enjoy every show.
Then, the caliber of people invited to the show is world-class. From Jason Zweig to Adam Grant, from Michael Lewis to Diana Henriques, from Dr. Mohamed El-Erian to Harry Enten.
But my favorite part of the show are the Bonus Calls. Bonus Calls are calls from customers who talk with Jill about a financial issue they are facing and they need advice about it. The Bonus call of the week is released every Tuesday, and the larger show is out every Thursday.
In this show, I won´t give my personal list of my favorite episodes. Why? Because I don´t know which one to pick: believe me when I say this to you:
EVERY EPISODE IS REMARKABLE
So, my advice is this one: you have to listen all episodes. Simple as that.
Where to find the podcast?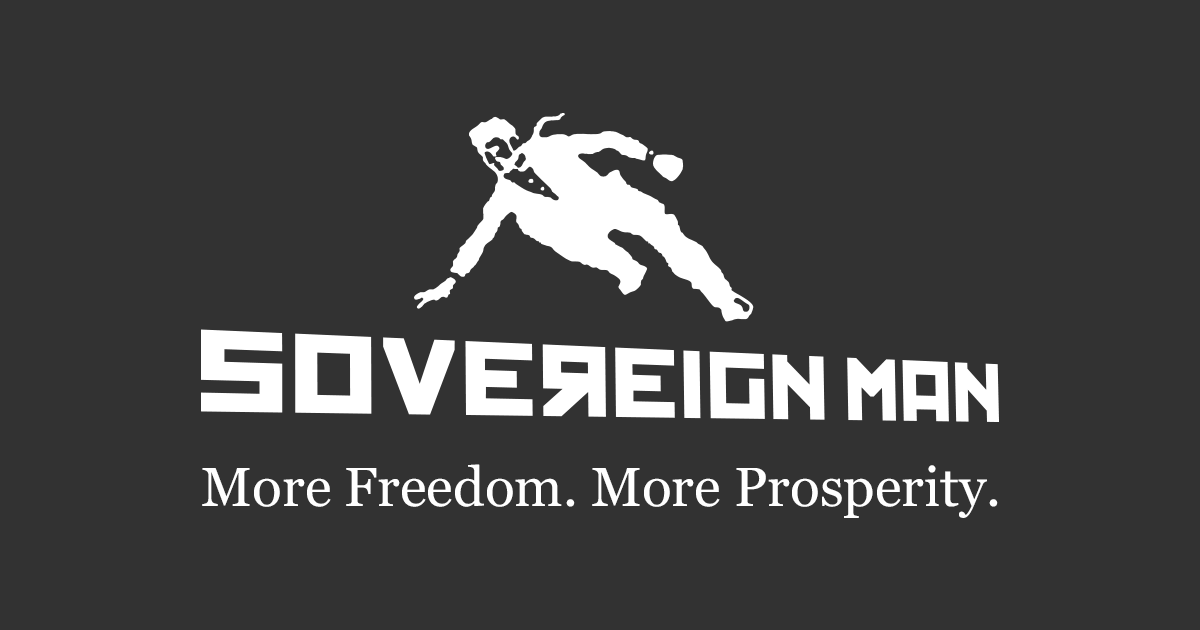 This man and his crew have created an amazing service known as The 4th Pillar Investment Service, which they call as "Deep Value Investing". Why? Because they compile the best value investing options around the world for you. And how I found this service? Listening its podcast.
If you hear just one episode, you will be surprised about the shocking stats shared by Simon in the podcast.
To give you just an example: in the Episode # 74, he shared some unbelievable numbers about U.S government financial reports:
1. According to this year's report, the government's net loss "more than doubled, increasing $533.2 billion (103.7%) during [Fiscal Year] 2016 to $1.0 trillion.2. The government's single biggest asset is $1 trillion in student debt
3. As of September 30, 2016, America's youth owed the federal government $953.6 billion from student loans
I'll explain how, based on the government's own numbers, their actual "net worth" is nearly MINUS $100 TRILLION.

But, not everything is bad. Just watch this video from Simon about how to identify the most compelling investments on the planet. If you love value investing, you will love this talk:
More of these amazing resources, you will find in the podcast. So, subscribe to it in iTunes or simply download the episodes to your mobile phone to listen later.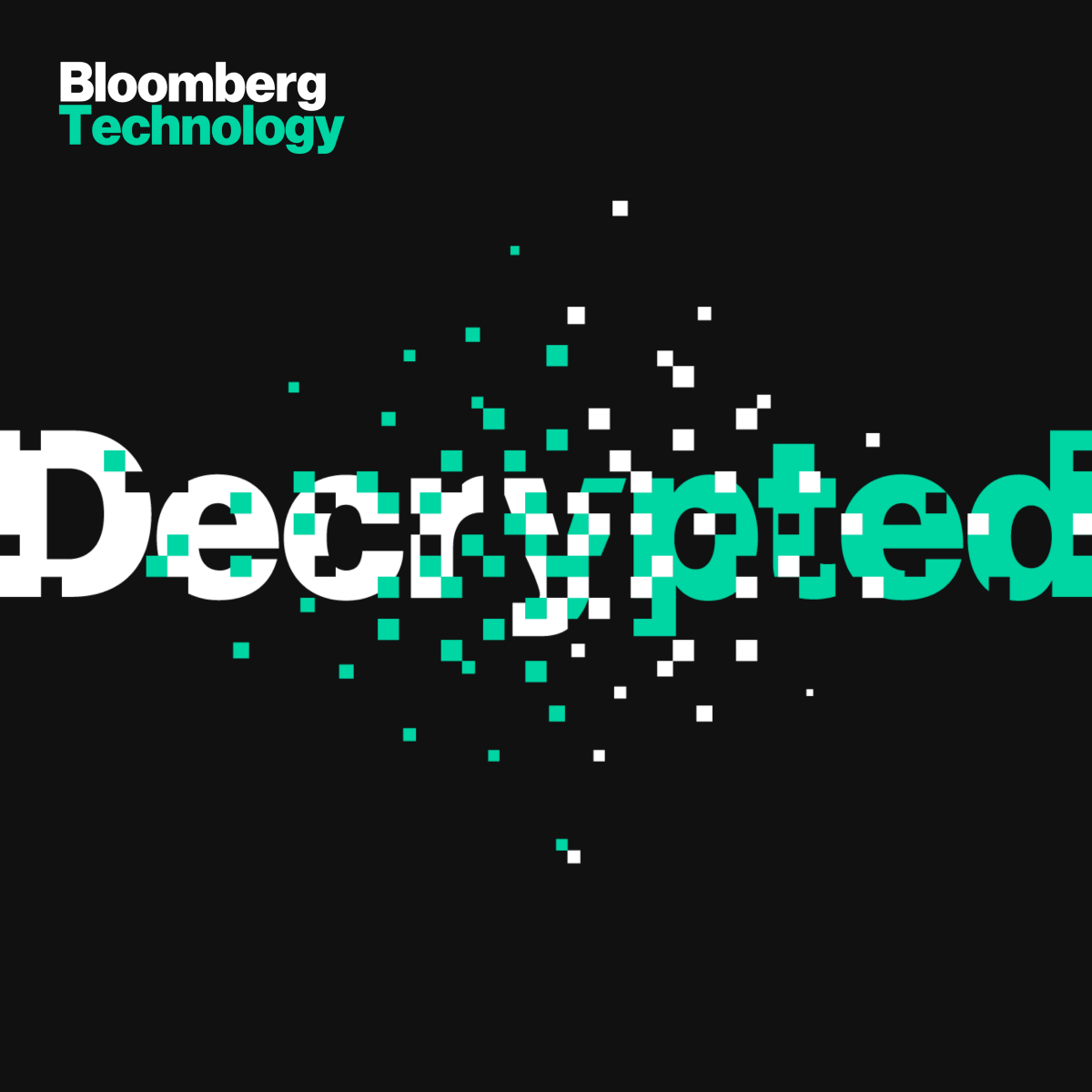 You should be wondering why I´m recommending this tech podcast. It´s very simple: Always they pick a tech topic and discuss it in an amazing way.
But, the real reason could be another one: I´m a big fan of Chinese-based companies and startups, and precisely, the last month; I was looking for more information about the App economy in China for two main reasons: thinking in clever ways to engage Chinese consumers to buy or to use products/services from my company, and making a research to provide more value to our subscribers about some Chinese juggernauts like Alibaba, Tencent, Baidu and SINA (We maintain a Spanish-based newsletter called "El Boletín del Inversor Inteligente")
I read a lot of pages, articles, but the best resources I found was four episodes of this podcast:
So, if you want to become in a tech investor, this podcast could be helpful to keep you posted about the last issues in the Global Technology revolution, and who knows; perhaps you could find a lucrative investment there (Tip: Listen the 3rd episode I shared above and look for more information about a Chinese app called De Dao)
Where to find the show?
Alicast (Alibaba Group)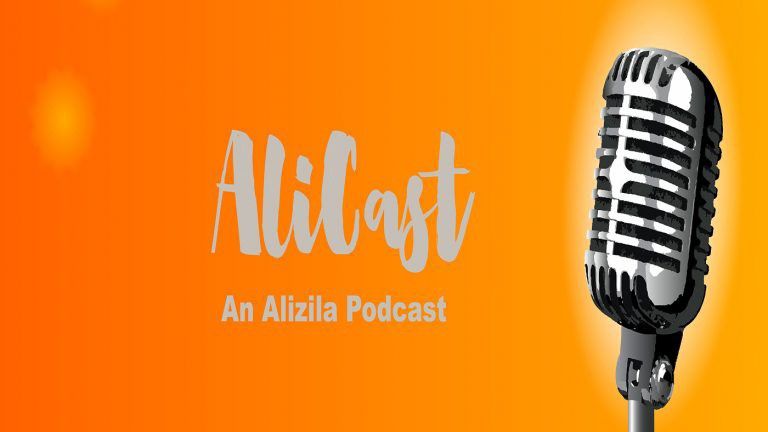 Let me ask you two simple questions?
Do you want to invest in Chinese e-commerce companies (Alibaba is the leader but there are a lot more)?
2. Do you want to understand better what drive to Chinese consumers?
It doesn't matter if you are a prospective or current investor looking for opportunity in the country of the Nascent Sun, or if you are a bold entrepreneur looking to enter your business to China; you have to listen this podcast.
This show is just starting and I sure you they have more insights to provide us, so I will let you my favorite episodes here:
This show is produced and hosted by adam najberg who is the current Head of Commucations at Alibaba Group, and with Jim Erickon, Julie Huang Tsang, Tom Brennan they have created an incredible website called Alizila, where you can find everything related to Alibaba, China ecommerce and much more. You can find the website here:
Alizila - News about Alibaba Group, China e-commerce and the digital economy
News about Alibaba Group, China e-commerce and the digital economy
Where to find the podcast?
Transcripts are available at Alizila
P.S: Just a last thing. If you are an U.S Small Business Owner, and you are thinking to enter in the Chinese market, you must watch this talk from Jack Ma at Gateway'17:
We at Capital Latino, are thinking seriously to enter too in the Chinese market. We are just starting the conversations right now, but the talks are taking a good way. Stay tuned to the website.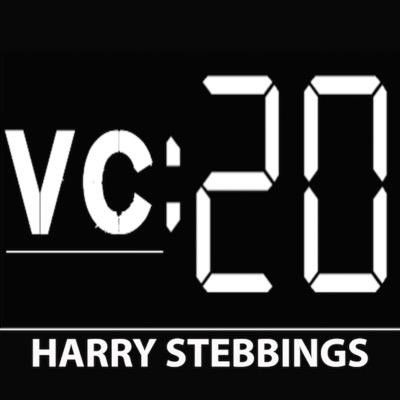 If you are in the Venture Capital and Private Equity industry, it's possible you know the amazing work that Harry is doing with this podcast. But if you are new in this exciting world of capital raising, startups funding, and much more, this is a must-have in your mobile phone or wherever you listen your favorite podcasts.
If you don't know where to start, Harry have created the Top 10 Episodes List, with the most popular interviews of the show. There you will find the interviews with Brad Feld, Mark Suster, Fred Destin, Gil Penchina, James Altucher and many more.
But, believe me when I say this to you:
If you want to enter in the VC industry, my personal recommendation is to listen every episode. It's a funny and engaging way to learn more about this challenging industry
Episodes I love of this podcast:
Where to find the podcast?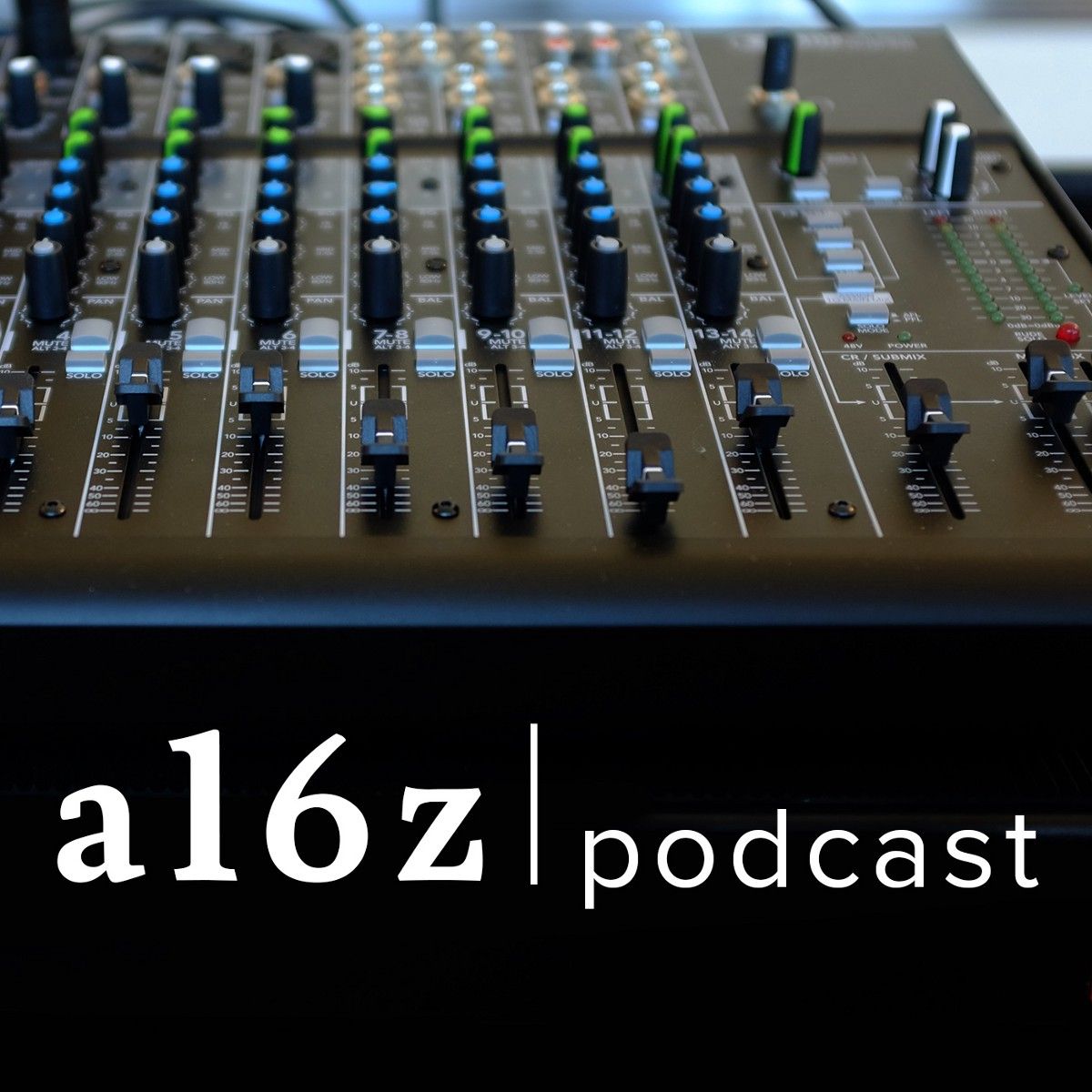 In one of my posts here in this blog, I wrote about the content strategy executed by several VC firms, and one of my favorite firms in this movement was A16Z.
This podcast was one of the key reasons why I love its strategy. You can read the post here:
How 3 Leading Venture Capital Firms Embrace Outstanding Content Marketing — A16Z — Part II
medium.com
My favorite episode of this podcast was the one called "The Tiger and The Dragon" which was an amazing debate with connie chan, Anu Hariharan and Sonal Chokshi about the differences between India and China, and the investment ecosystem in both countries:
Where to find the show?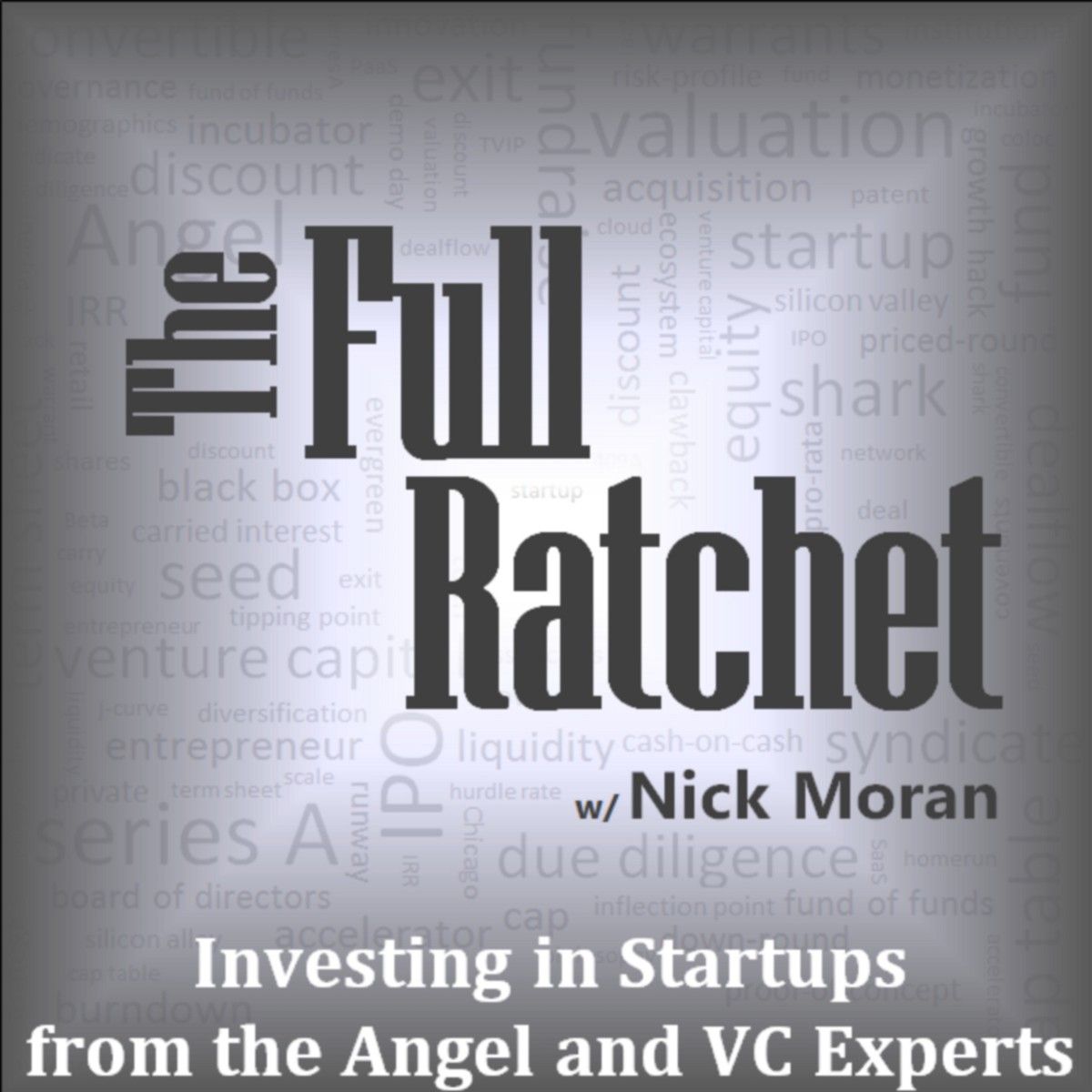 This podcast is amazing too if you want to become in an Angel investor. Nick has made an outstanding work interviewing to seasoned VCs in his show like Semil Shah, Leo Polovets, Andrew Parker, Mamoon Hamid, Steve Blank and many more.
Two of my favorite episodes of this show is the 2 parts interviews that Nick made to Mark Suster (If I have mentioned a lot of times to Mark here, my bad).
Why? Because the insights provided by Mark in these episodes were so good that I added them to my VC folder in my laptop as primer citizens:
Other episodes I love of this show:
Where to find the podcast?
Conclusions
My co-founder and me spent a whole month looking for great resources about Entrepreneurship, Online Businesses and Intelligent Investing, and these podcasts were by far the best ones we found.
Our message to you is simple:
📢 Stop talking and start doing 💪
The best things we learned from these shows are they demand for actions, they encourage you to become in a better investor, to become a better person, a better leader, a better business owner.
That's why we are encouraging to anyone to listen all these episodes. Then, you can thank us later.
Just a last message to you:
If you like these podcasts, let us a response below and use the little ❤️ to recommend the post.If you don't like the post, let a response too, with another shows we miss.