Do you want to disrupt your industry? Model your business based on Big Data Analytics
The idea of this post came to me when I was reading a great article called "Reinventing Your Business Model" from Harvard Business Review, where Mark W. Johnson, Clayton M. Christensen and Henning Kagermann described in a remarkable way how to embrace innovation and create business models that disrupt industries, and how to change it if you think that's not working. Highly recommended reading for business leaders, current and future entrepreneurs, product managers, critical thinkers, etc.
I love the work done by these incredible leaders, but I want to add some value to that article. Like I said before, Data Science professionals are needed in almost every industry, and you should be wondering why.
The answer is easy: More and more business leaders trust in the power of Big Data Analytics to take critical decisions on their respective companies. But, Are there current companies that are disrupting its markets using the power of Data Science? Yes, my dear friend; from Financial Services to Healthcare, from IT to Retail, I will give you, from my own viewpoint, some of the best examples.
LinkedIn: Living the era of a more connected professional world

I put to LinkedIn like the first example because I think that this company is one of the best examples how to use Big Data Analytics to generate more revenue. The third quarter of Linkedin don't lie, and a great percent of its renevue growing is based in the remarkable work of its Data Scientists.
But, when the company was founded, the role of Data Scientist didn't exist.
In that time, DJ Patil, had a vision with Jeff Hammerbacher, which was the founder of the Data team at Facebook; and both saw the coming of this new kind of professional.
What happened after that?
DJ Patil created the Data Science team in LinkedIn and led this group until he took a new career direction: Data Scientist in Residence at Greylock Partners, the well known Venture Capital firm, where Reid Hoffman (LinkedIn founder) is one of their partners; and Jeff founded a new company called Cloudera with Mike Olson, Amr Awadallah and Christophe Bisciglia to attack the problem of Big Data with Hadoop.
After that, LinkedIn has built an incredible Data Science group, and they are proud of it. But, Do you want to see some of their works? You have to take a deep look to LinkedIn Engineering blog, or to LinkedinLabs, where there are online applications like In-Maps, Resume Builder, TimeLine which are live examples of the Data Scientists work at LinkedIn.
Ok, all these applications are public, but, what about the applications that support its core business? PYMN, LinkedIn Today, Who viewed my Profile, which has changed the way how all companies search its candidates; all of them are supported by the work of Data Scientists developing advertising systems based on the searching of its users, developing applications based on data mining techniques like "You should know to", or using clustering techniques to target its advertising efforts. Do you want to work in this kind of problems?
Take a look to Linkedin Careers site and do a small search by "Data Scientist". To see more about this, see to Dj Patil talking about this topic in this video, or simply read this article at Forbes, where Monica Rogati, a Senior Data Scientist at LinkedIn offered an interview.
Addepar: Attacking a Global Economy problem: Wealth Management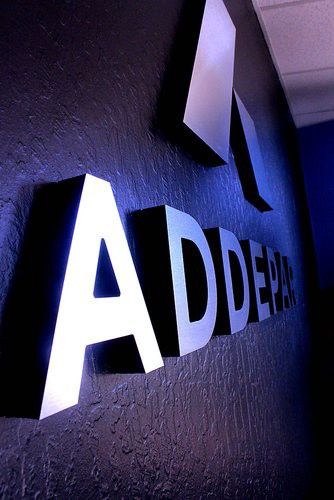 I love the work that Addepar is doing in Wealth Management. This is an important issue today, and Addepar's team is working to help hedge funds managers, VC partners, funds heads to make more meaningful decisions. They have created an incredible platform where practically, you can do anything wih your portfolio under you sight. But, Where is the work of Data Scientist here? Keep reading
Inside Addepar's HQ, work a particular kind of professional: a combination of young geeks which love really hard finance problems, with data analytics pros which apply the lastest research in Finance for Portfolio Management and Quantitative Finance.
This is a young company working in a very old problem, where Data Scientist are one of key resources. So, if you love Finance, Cloud Computing and Data Science problems, don't waist your time in a job that you don't love and apply for a position at Addepar.
Tesla Motors: Accelerating the Advent of Electric Cars

Tesla Motors is an remarkable example how to disrupt a multibillions industry and make a global impact. When Elon Musk (@elonmusk), a well known serial entrepreneur (one of the PayPal Mafia members) came with the idea to build the best electric car;
I said: "Wow, this is huge. I have to follow the evolution of this company". But, what I didn't know, is the great success that could have the company right now, until I opened its newsletter and I see that the Model S won the 2013 Automobile of the Year award by AUTOMOBILE Magazine. What? I love the Tesla Model S, but it seems that I'm not alone. Elon and his crew have cranked the EV market driven by new ways of innovation (Jeremy, this is a perfect example to describe what do you explained in your Exploiting Chaos book).
Reviewing Tesla Motors's Careers site, I don't see any open position related to Data Science. Great !!! This is you chance to created a detailed cover letter how could help to Elon and his crew to make better decisions using predictive analytics and Data Mining techniques. I will share some questions that I would put in the cover letter:
Where we can put the next Tesla Store, according to our sales and reservations records?
How we can improve our markerting strategy?
Tesla Motors just is beginning on its global expansion, so, this is a great time to join to the company, and make a impact around the world.
Explorys Medical: Reshaping the Healthcare business for good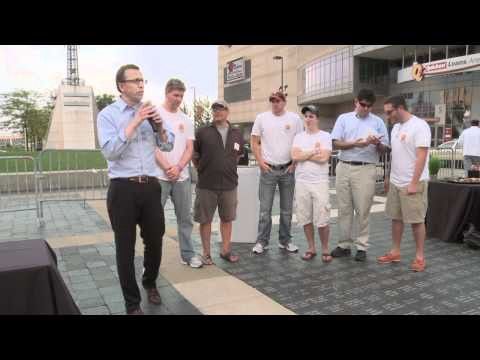 Explorys Medical is another companies that came to break its industry offering a new kind of product based on Big Data Analytics. Explorys leads the Big Data movement in Healthcare, throught an highly scalable and integrated Enterprise Performance Management (EPM) platform.
Explorys DataGrid offers a game-changing platform where you can combine Operational, Financial and Clinical data in many ways, allowing to explore and make diffferent types of studies related to diagnoses, lab tests, medications analytics, patients patterns and outcomes.
This is one of my favorites, because, they heavily uses Hadoop, and HBase to manage its vast amounts of data (Doug Meil, one of the HBase commiters is one of the founders of the company).
Didn't I convince to you? Read the message from Explorys's team:
"Living on the Leading Edge We've developed the world's most powerful search and analytics engine for healthcare data. We push the bounds of innovation by building upon fast evolving open source technology like Hadoop, HBase, Java, and Linux. Our bioinformatics team is developing models and algorithms that will unlock the mysteries behind disease, treatments, and outcomes. In short, we live on the leading edge!"

So, if you like to apply your knowledge to build a better future in Healthcare, you want to take a deep breath in the clean air of Cleveland, and you want to drive innovation in a revolutionary Data Science-based product, visit Explorys's careers site and apply today.
Final Thoughts
So, tell me, are you ready for the challenge? Don't wait and apply today. Help to these incredible teams to support the Data-Driven Business movements, become in a key part of one of these teams, and be a data hero.
Happy Data Analytics !!! Marcos Luis Ortíz Valmaseda about.me/marcosortiz @marcosluis2186